DC1SP & DC2LP Uni-Level Decking & Flooring Cradles
Adjustable from 15mm to 45mm (Standard Profile) - 15mm to 30mm (Low Profile)
DC1SP Standard Profile Cradle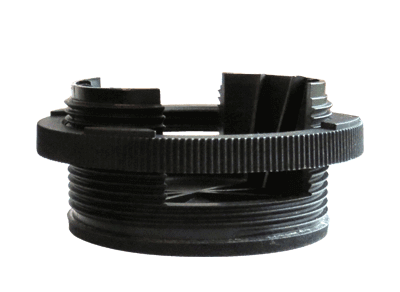 The Quantum Uni-Level Cradle is a simple and functional Joist Support, with levelling, which can be used to provide a mounting system for floors and decking. The small footprint assists installation in areas with restricted space.
The Uni-Level Cradle has been fully assessed and tested by Swansea University Materials Centre of Excellence and conforms to the Loading Conditions for Flooring as laid down in BS5399. The unique design and buttress thread enables the cradles to carry high distributed loads with infinite adjustment to allow for accurate levelling of the floor or deck surface.
The adjustable decking cradles provide a fast and easy solution for levelling and supporting timber joists for flooring, and decking on balconies and roof terraces. Their unique recycled glass reinforced plastic body is designed for use with standard 2" (44 to 48mm) wide timber joists, keeping them above the roof deck or base substrate and, importantly for exterior applications, above the drainage level of the roof or base.
The cradle is fitted with a cellular Rubber Base which helps to spread and soften the impact of the imposed load. This also has acoustic properties and helps to reduce transmitted noise. The support cradles are simple to install and adjust to allow for falls and irregularities.
The support cradle is also designed for use on uneven and out of level floors. The unique design enables the soft sprung feel of a timber floor to be achieved over concrete sub bases. The flooring cradle allows for fast installation by removing the need for levelling screeds and the slow drying times normally associated with cementitious type products.
The void created by the support cradles can provide useful space for insulation and can also be used for service runs of electrics, piping, etc.
The system is ideal for use in fast track building programs or conservatory floors.
This product is also useful for levelling garden sheds with 2" or smaller support beams underneath. An additional advantage is that the shed base is raised above the ground level thus improving ventilation and helping to prevent damp and wood rot.
StrataRise Pedestals ... the professional's choice!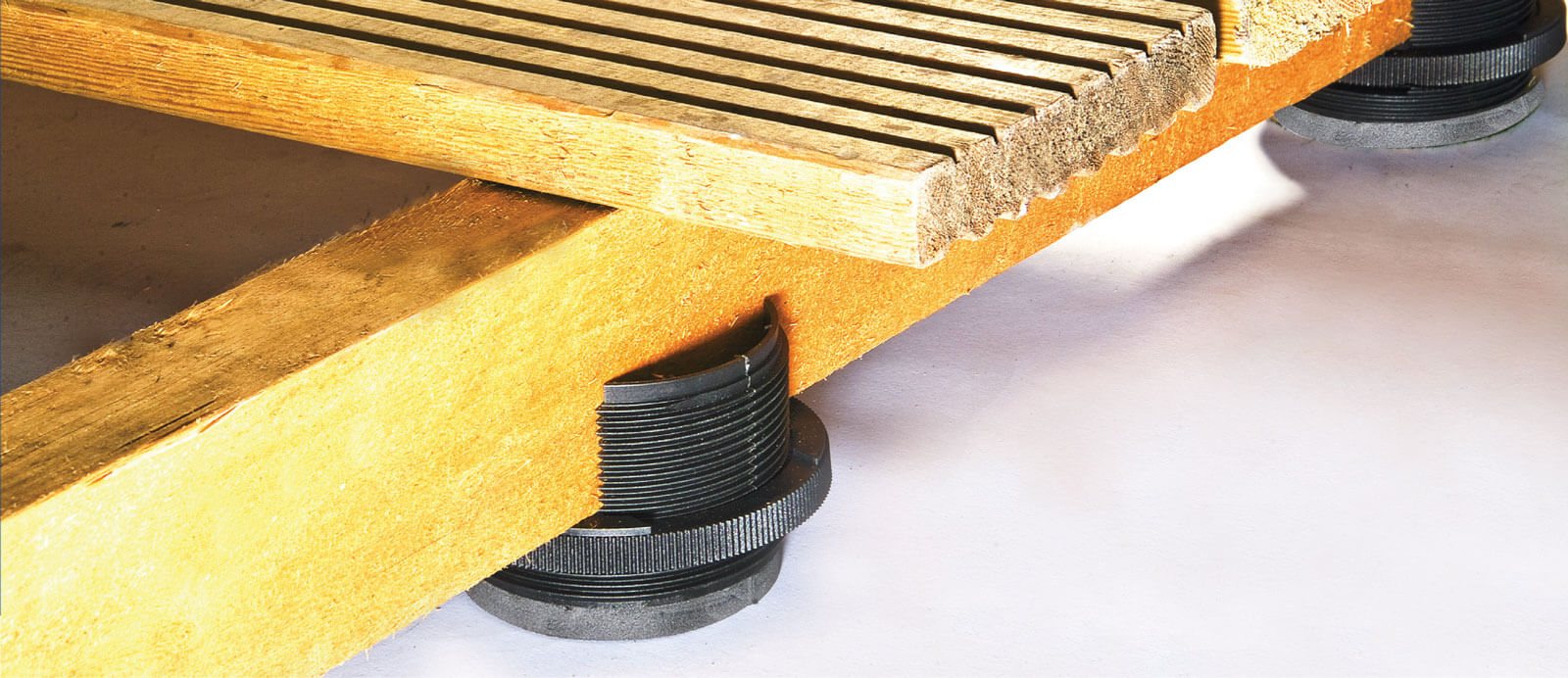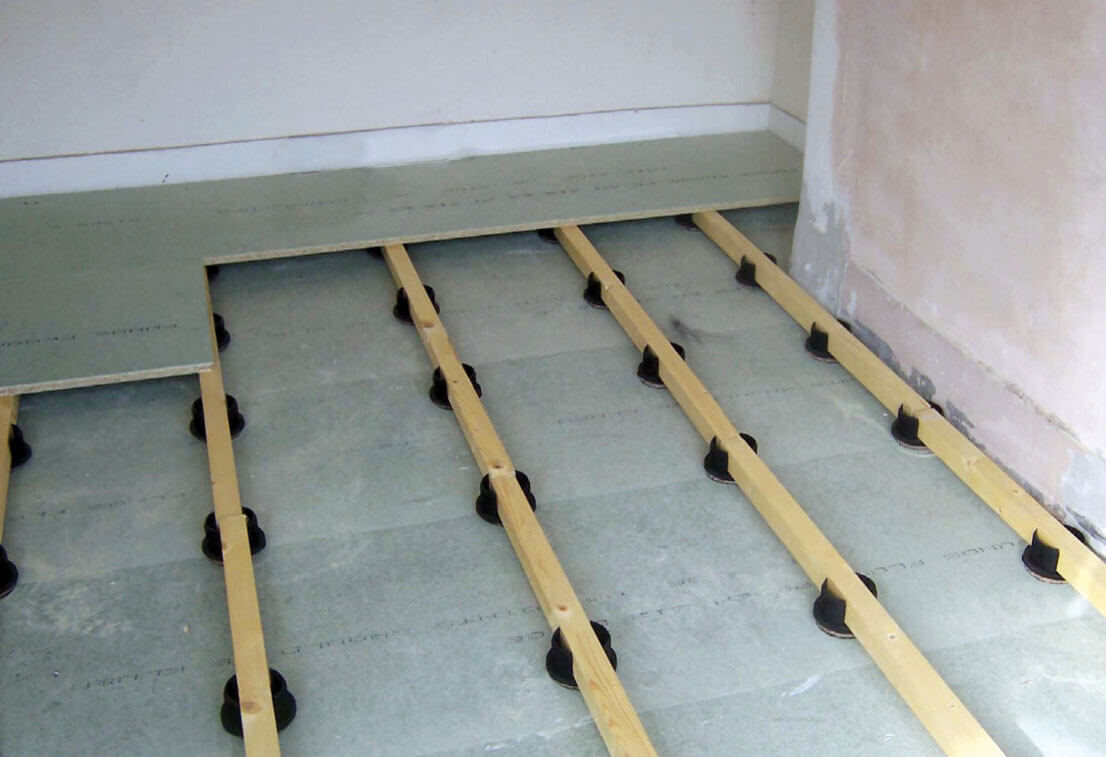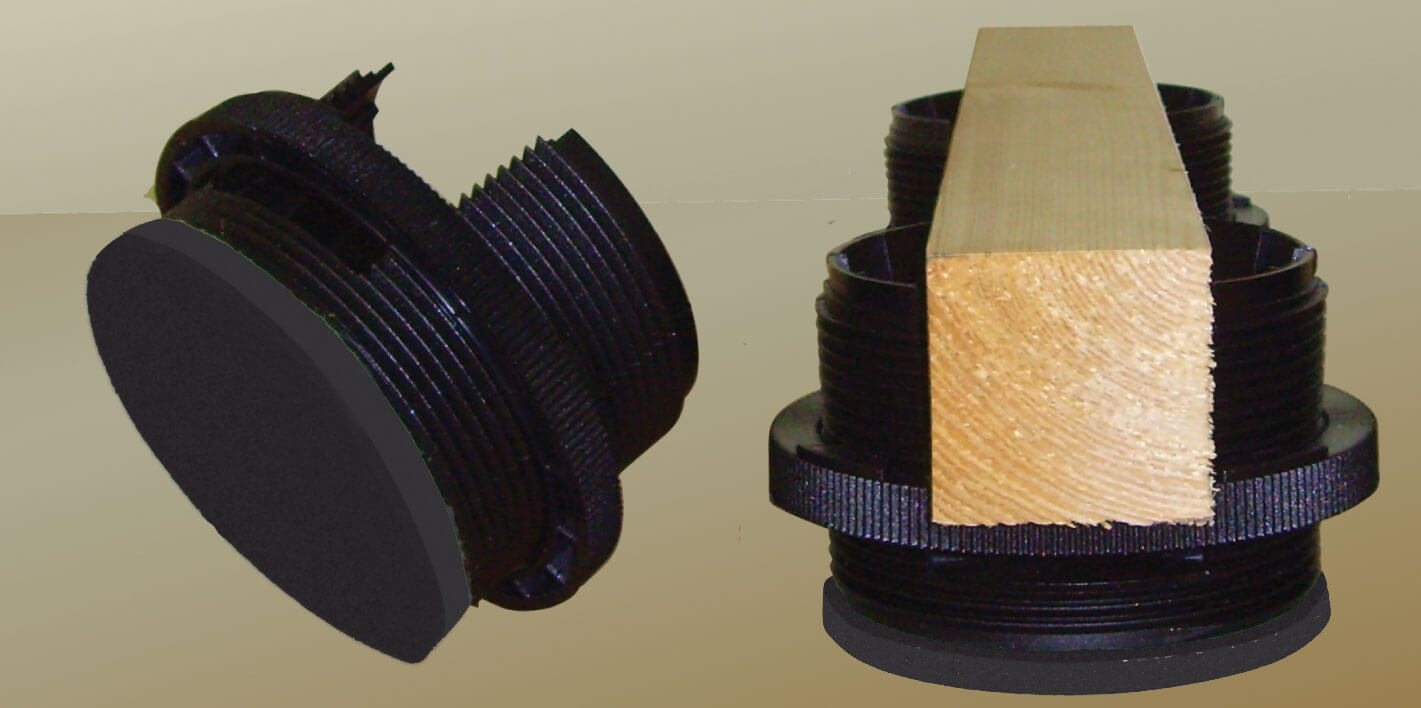 The DC1-SP and DC2-LP support cradles are designed for distributed load systems. Typically the cradles are spaced at 400mm intervals along the beams, or closer where high loads are anticipated. During installation, while establishing initial levels and before positioning of all the supporting cradles, it is important that individual cradles are not subjected to excessive point loads. We recommend using jacks, or other weight bearing props, at the corners of large pre-built decking frames until sufficient supports are in position to adequately distribute the load. This will ensure individual cradles are not over stressed which can lead to distortion or cross-threading of the support rings. For high load systems we recommend the use of our 1836 LP DF or 3560 ML DF pedestal supports which are designed to withstand point loads in excess of 800 kilograms.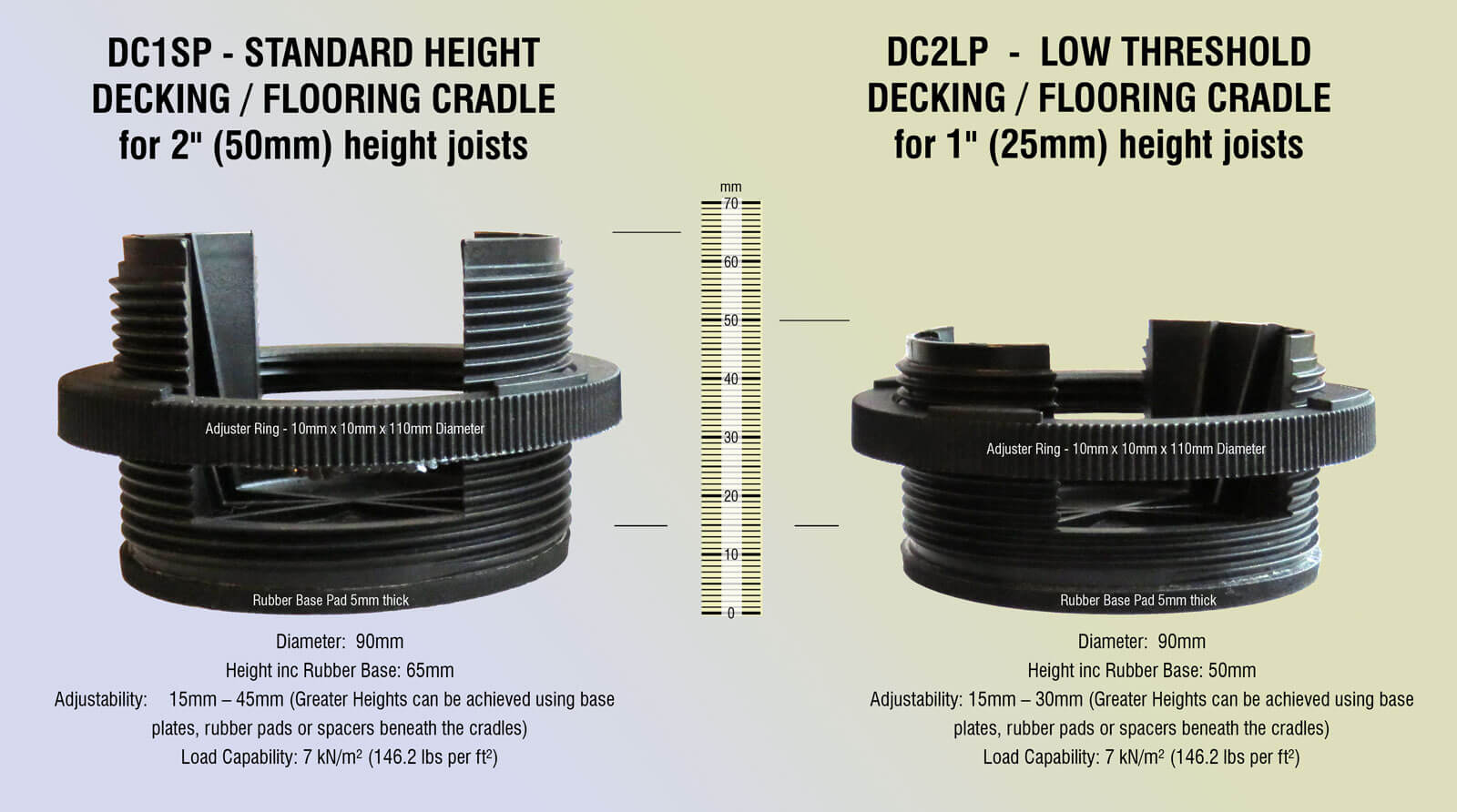 Ref No.
Description
Pack pcs.
Pallet pcs.
DC1SP-12
Paver Support Cradle - Standard -15 to 45mm
12
-
DC1SP-24
Paver Support Cradle - Standard -15 to 45mm
24
-
DC1SP-48
Paver Support Cradle - Standard -15 to 45mm
48
-
DC1SP-96
Paver Support Cradle - Standard -15 to 45mm
96
-
DC1-SP-BULK
Paver Support Cradle - Standard -15 to 45mm
90
3240
 
DC2LP-24
Paver Support Cradle - Low Profile -15 to 30mm
24
-
DC2LP-48
Paver Support Cradle - Low Profile -15 to 30mm
48
-
DC2LP-96
Paver Support Cradle - Low Profile -15 to 30mm
96
-
DC2LP-BULK
Paver Support Cradle - Low Profile -15 to 30mm
90
Enquire
The Decking and Flooring Support Cradle acts purely as a loading support and is designed for use in a distributed load system, so care should be taken when loading the cradle to ensure that the sub base can accept the load and that weight of the beams and floor deck are spread evenly.
The following is a Table of Load Centres for Standard Joist sizes. The load can be distributed by increasing the number of cradles used. The most commonly used spacing for the support cradles is at 400mm centres.
 
Imposed load 1.5kN/m² (31.33 lbs per ft²)
Joist centres (mm)
Imposed load 4.0 kN/m² (83.54 lbs per ft²)
Joist centres (mm)
Joist section (mm)
400
500
600
400
500
600
Width x Depth
Maximum clear joist span S, (metres)
44/47 x 97
2.00
1.86
1.75
1.47
1.33
1.22
44/47 x 122
2.51
2.33
2.20
1.85
1.66
1.51
44/47 x 147
3.02
2.81
2.64
2.20
1.97
1.80
44/47 x 170
3.49
3.24
3.05
2.52
2.26
2.07
44/47 x 95
4.00
3.71
3.50
2.87
2.57
2.35
44/47 x 220
4.20
4.18
3.94
3.21
2.88
2.60